Outdoor Access in Scotland has a long history and the traditional view of access in Scotland was that of open access, especially to the high ground. The existence of a law of trespass was hotly debated but never proved either way and although a rights of way network existed, it was never definitive or fully vindicated by legal agreements. The Countryside (Scotland) Act 1967 was perhaps the first attempt at making provisions for countryside access, but it relied on Access Agreements that proved time consuming and costly.
From that time however the increasing demand for access to the countryside was recognised and many organisations and local authorities put a lot of work into improving footpaths. Path construction techniques developed rapidly and there was a flurry of Countryside Projects maintaining and creating paths, mostly aimed at walkers.
After the creation of Scottish Natural Heritage, it published a report in 1994 entitled "Enjoying the Outdoors", which heralded a change in thinking. Perhaps for the first time it set out a strategic approach to consider the access needs of cyclists, horse riders and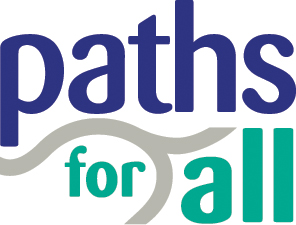 people with disabilities, as well as those of walkers. The report also highlighted the need to consult communities much more about the paths that they wanted. This approach was continued with the formation of the 'Paths For All Partnership' and the Scottish Countryside Access Network in 1996. The increased involvement of communities in access was seen as a very positive step forward and was encouraged by government policy. With devolution to a Scottish Parliament in 1999 a promise was made to introduce legislation that would give a right of access for non-motorised users.